The fires in California have taken over, especially those in Santa Rosa. In just one day, the structures destroyed went from 2,200 to 5,700. That is the stats from just one day, according to the California fire commission. That number more than doubled.
Needless to say, there isn't much that the fires have not destroyed. Anything in their path is fair game. While nature takes its course, humankind takes theirs. With all the destruction and damage happening, there are thousands of people without a home.
These people have lost everything, the fire knows no boundaries and that makes for an even sadder and disgruntling loss. This loss isn't a small by any means, but neither is this gesture from Guy Fieri.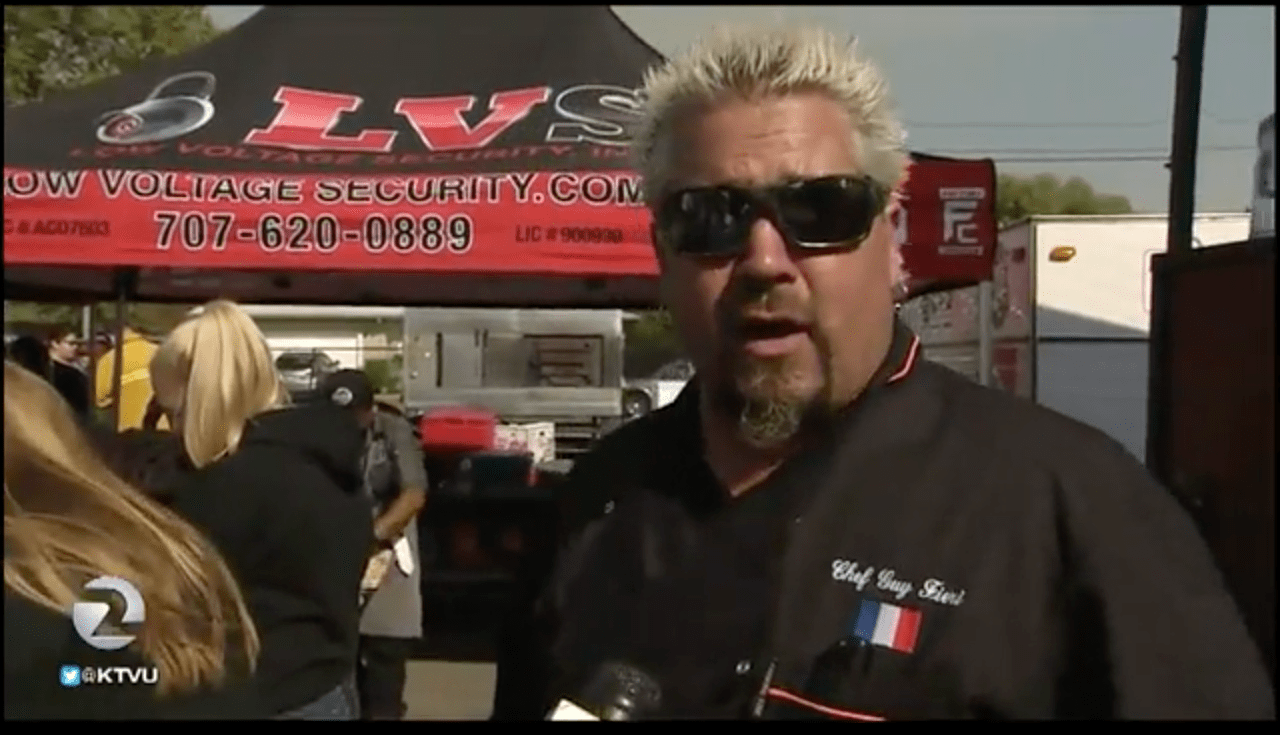 The celebrity chef that we've seen on Diners, Drive-ins, and Dives is taking California by storm– a good storm, of course. After teaming up with the Salvation Army, Fieri opened a temporary kitchen in the parking lot of the Santa Rosa Veterans Memorial Building.
His team is serving up dishes like roasted chicken, pulled pork, and mac and cheese. Even more special, Fieri is a resident of Santa Rosa. Not only is he a victim as well, but he is helping his fellow neighbors out in a tough time.
"It's terrible in so many ways, but it's wonderful to see great people coming together," Fieri said.
While the Salvation Army has helped Fieri serve thousands of meals, that didn't stop him from praising other organizations like Operation BBQ Relief, a non-profit that brings food to those in need, much like Fieri is doing.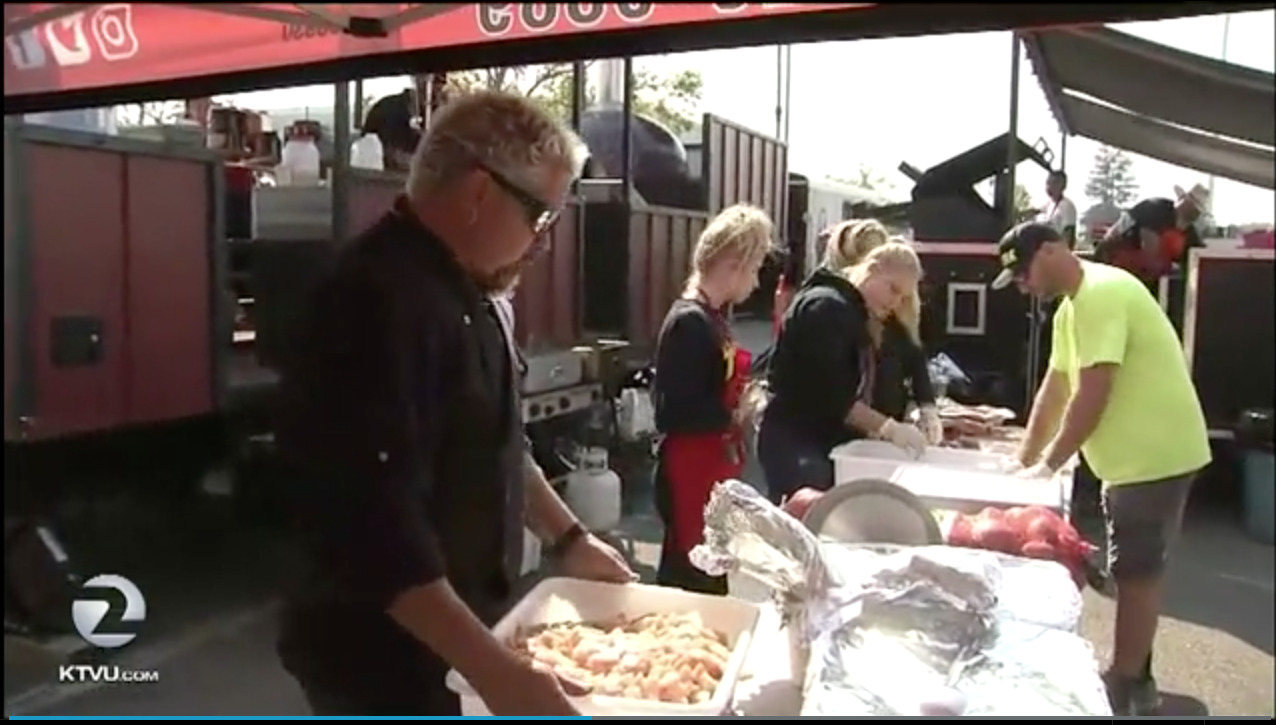 Operation BBQ Relief has served nearly 2 million meals since they started back in 2011 to relief victims all around.
"This is the least we can do," Fieri said. "We're so sorry for friends who have lost homes. There's a lot of really good people coming together."
Since the fires began, there have been more than 2,800 homes destroyed but that isn't stopping everyone from coming together and making the most of the situation that nature has dealt them.
That means that more than 2,800 people don't have homes to go home to after this is all said and done. Humankind as a whole, being generous and giving, make this situation a blessing after all.
If you think Guy Fieri and Operation BBQ Relief are doing great things for the people in Santa Rosa, California, SHARE this with your family and friends now! 
Source: ktla.com