Rob Jones began his journey as a United States Marine being deployed to Afghanistan. He went with one main goal: he went there to be an example.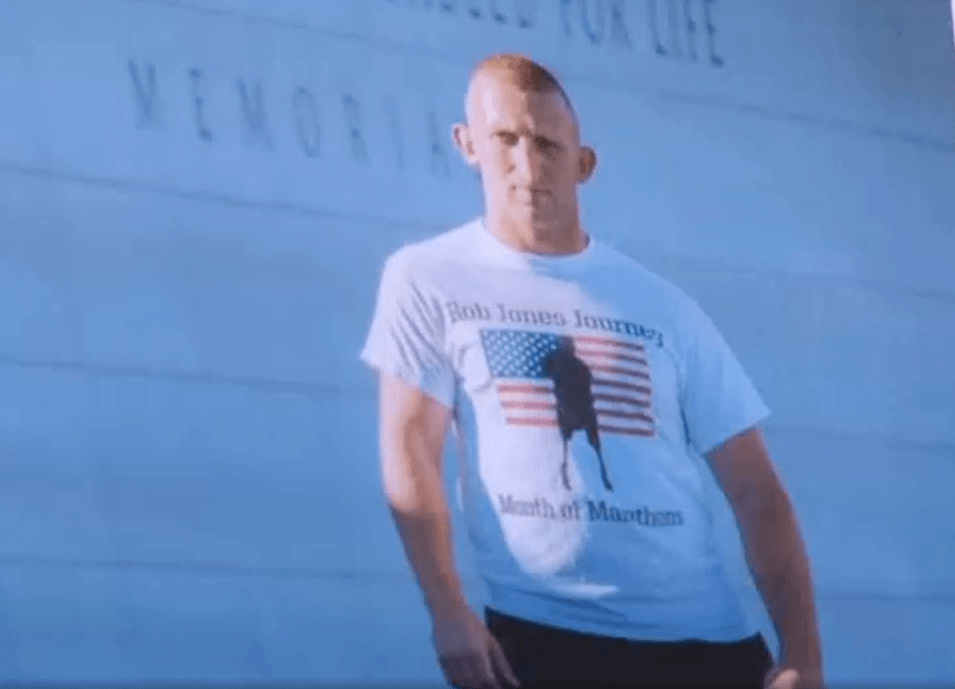 He fought for his country proudly but he never expected to leave Afghanistan with less than what he arrived with. Unfortunately, this is true to many who serve in the Armed Forces. In 2010, he lost both legs after stepping on an improvised explosive device in Afghanistan.
"I set out to be an example of a guy that went to Afghanistan, had a traumatic experience, came back and found a new way, aside from being in the military, to continue to benefit America," Jones said.
That is exactly what Rob Jones is doing. Being a double amputee has its struggles; there are times when the most common task is difficult. That does not stop Rob. It is his mission in life to show that even on your toughest days, you are worth it.
"I'll take on any task that needs to be done to get this mission completed," Pamela Jones, Rob's wife said. "Rob wants to make it hard because that's his message."
So what is Rob doing that makes him seem crazy? He is running 31 marathons, that is 26.2 miles, in 31 days. His goal? He wants to raise awareness to other veterans and raise money for their cause.
Running 31 marathons in 31 days is hard, but even harder, is losing a part of yourself. Rob Jones is doing everything that he can to find himself and show other veterans that they can do the same too.
Rob isn't alone in this journey. Those that heard about what he was doing went as far as running with him– Lifting him up when he was at a low. Rob and Pamela even went as far as renting an RV to travel around the country spreading the word.
So these people that pop up beside Rob are total strangers that heard about his mission to raise money for veterans– Those in similar situations as Rob, young and old.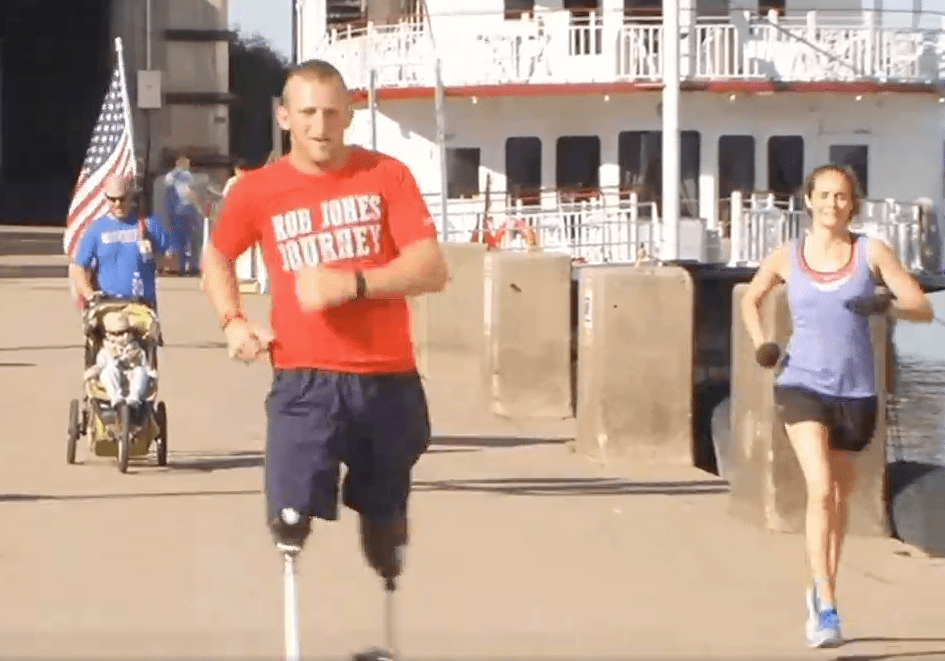 While this journey is amazing, it will have an end. Ironically it will end on Veterans Day, November 11, in Washington D.C. Not only will our nation be thanking our veterans that day,  but Rob will be coming to the end of an eye-opening journey– Not only for himself but for every soldier and every American he desires to represent.
Rob is quite impressive with his running endeavor. If you think his cause is wonderful, like and SHARE this story with your family and friends to get the word out now! 
Source: Happyjoyjoy.com and wdrb.com