Often times you will hear of homeless shelters closing down or having to turn people away. This is either due to lack of funds or simply because there is a shortage of helping hands to provide the meals.
One in six people in the United States fights hunger every single day. Most people cannot possibly imagine the struggle and the feeling of hunger that others have to go through.
This isn't anything to be ashamed of and certainly is not a "check your privilege" situation, but those of us who have always had food to eat should appreciate the good people in our lives that have ensured our full bellies. (Thanks, Grandma!)
When Arnetta Griffin heard that First Step Services was shutting down, she knew.
"God just gave me that vision, and I just walked out on faith and went out on faith," she said. "They were hungry. And God said, 'If they are hungry, feed them.'"
Without hesitation, she began cooking lunch and dinner meals for the homeless down on 22nd Avenue. She began a consistent process of handing out around 22 meals for lunch and 35 for dinner.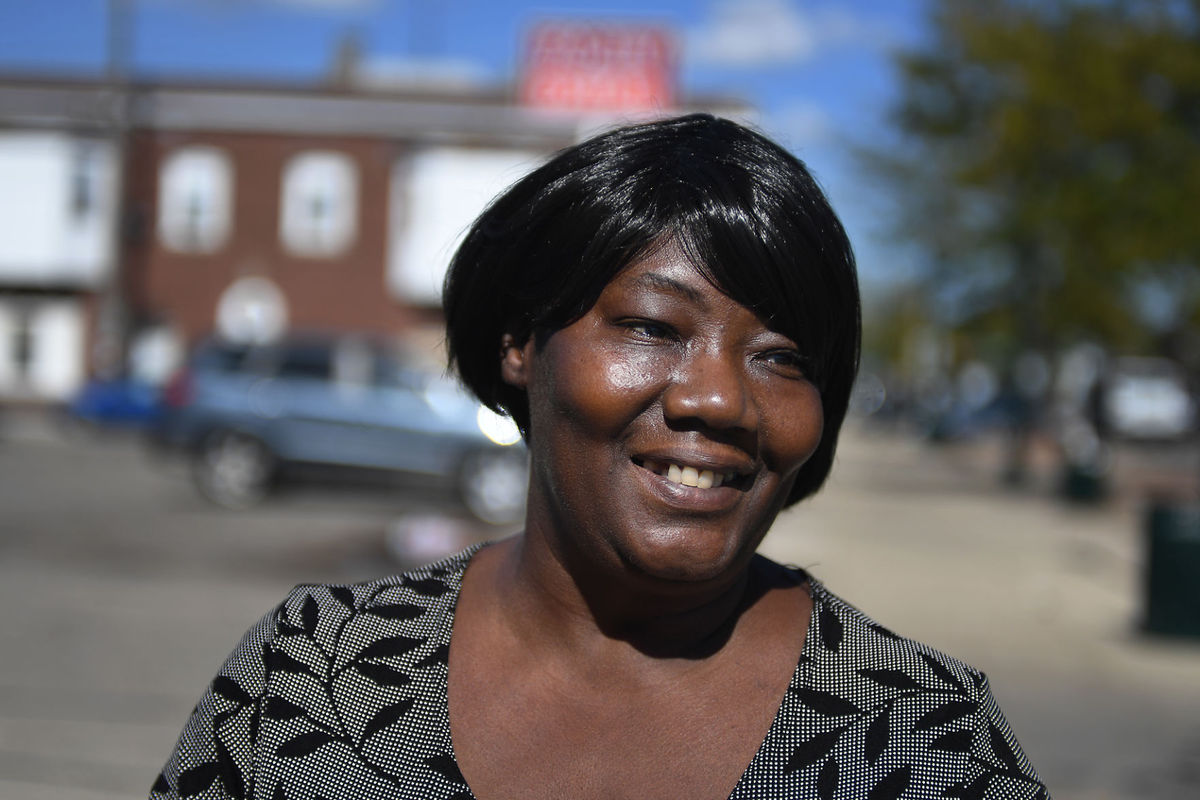 These meals came out of her own out of pocket expenses. Griffin, herself, suffers from rheumatoid arthritis and lives off of disability. While her health is a daily struggle to get moving, it does not stop her from feeding those that really need it.
"I just want them to know they are important too; that they are special; that they are somebody," she said. "And because I love doing it."
Arnetta is not alone in this vision. Her eight children and nineteen grandchildren all play a part in making this happen. They each take turns shuttling Arnetta where she needs to be, throughout the process of preparing the food and delivering the delicious meals.
Since her presence has become known in the neighborhood, her neighborhood has praised her efforts and many have volunteered to help, inspired by her dedication and resolve.
A local pastor has provided food for Arnetta to cook. The not-for-profit Walkin' In My Shoes has provided physical aid, and a local real estate agent has provided cash to go toward Arnetta's endeavors.
She has even received donations from a local delivery man who saw what she was up to and wanted to help. He gave her an entire case of chips!
While this vision came to Arnetta from God, she isn't alone in her journey to feed those who are unsure where they will get their next meal. She has had tons of help, but without Arnetta, there wouldn't be a foundation to organize the giving.
If you think Arnetta is doing something out of this world for those that are less fortunate, like and SHARE this article with your family and friends now! 
Source: kenoshanews.com